Wedding in Porto Heli, the Riviera of Greece
Georgina & Jordan came all the way from Canada to get married in Porto Heli, a cosmopolitan hangout in the heart of Greece.
Their wedding was destination for many guests from Canada and South Africa.
Ceremony overlooking the island of Spetses
The ceremony took place at Agios Emilianos, a very famous chapel hidden in the lush surroundings and having the crystal clear sea of Porto Heli as a background. The bride climbed the beautifully decorated staircase, accompanied by her father and mother, with a saxophone background music. The ceremony was mystical and perfectly synchronized with the Greek Orthodox tradition. All the traditions were observed and the guests left the church enchanted.

Party till the morning
The reception at Epavlis resort was truly enchanting.
Olive trees with white wheels, baby's breath and countless candles, the Guest book table with an oversized olive tree, local sweets and family photos of their ancestors, gave a chic, romantic and at the same time so Greek impression.
The highlights of the wonderful reception were the musical selections by DJ Aris accompanied by drums, which gave all the guests the real atmosphere of the Greek party.

Words are just not enough to describe this wedding…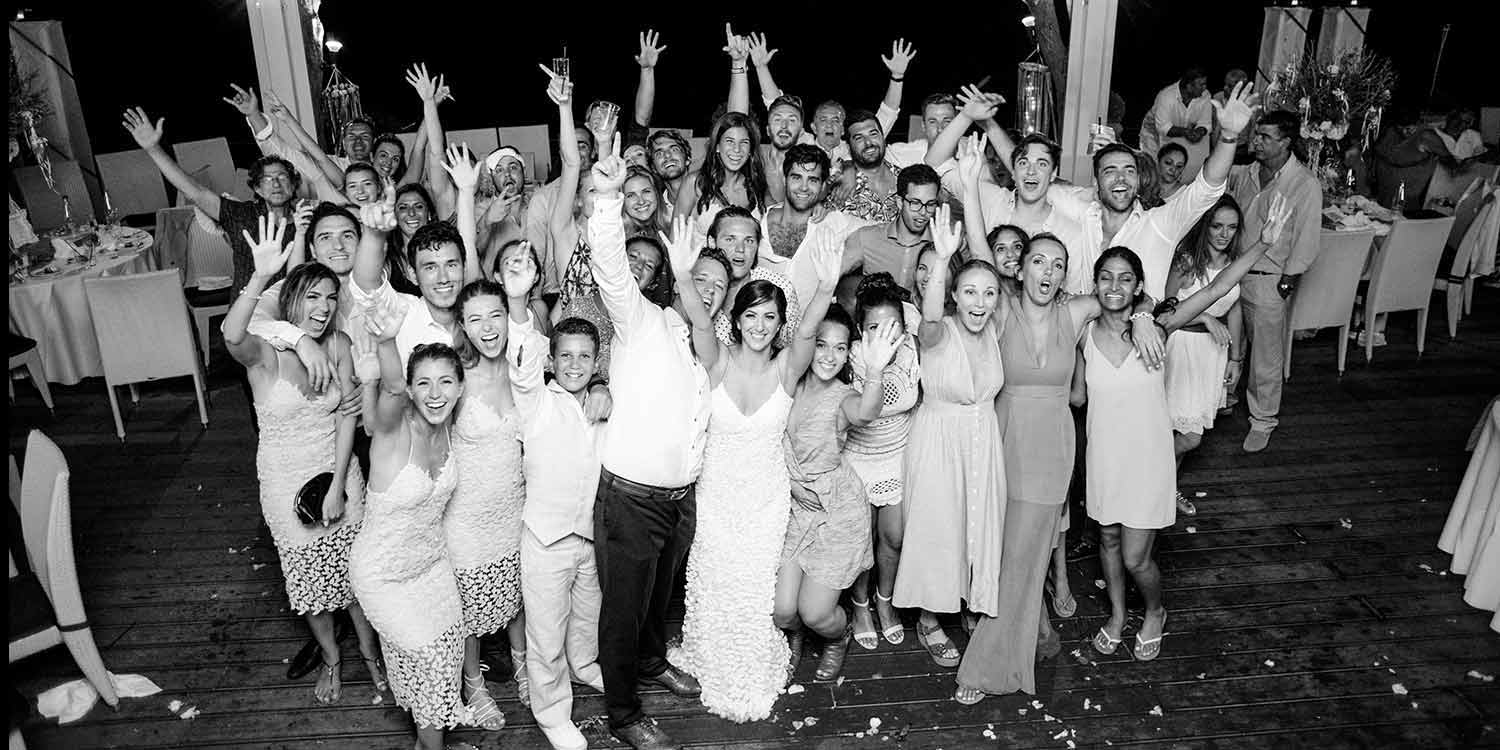 Planning: Rogdaki Events Trademark
Designer: Anna-Maria Rogdaki
Florist: Rogdaki Events Trademark
Photographer: Nick Tsakanikas
Dj: Aris Nikoletos
Reception Venue: Epavlis Resort
Wedding Cake-Desserts: Drougas Bakery
Lighting & Sound System: Andreas Patsis
Saxophone player: Nikos Ventouras
Set-Up Photographer: Stathis Chalkidis