The old town of Monemvasia is a unique wedding destination in the Peloponnese. With the gobble stone streets, the old mansions, the stonewalls and the famous medieval castle, as well as, the monuments and churches scattered throughout the old town of Monemvasia is truthfully a location that could be taken out of a fairytale. When they first visited, they were enchanted by the place's atmosphere, making the choice of their wedding destination easy. That is exactly what Georgia & Dimitris's destination wedding resembles to… a true fairytale!
That picturesque backdrop and this magical atmosphere inspired Dimitris and led him to pop the big question to the love of his life under the starry sky. Therefore, they decided to relive that moment and honor the place that symbolizes the beginning of their common life together.
The big day was exactly as they imagined it to be. From the morning until the evening it was a day among friends and family with nothing but love and fun. The couples' friends enjoyed a three-day stay inside the emblematic castle of the old town. It felt like a journey back to the past, since while walking around the inside of the castle is like entering a different era, a different world.
The Monemvasia experience is all about entering the medieval fortress town that once was the haunt of emperors and princesses, all with a view of the Aegean Sea! The concept of the wedding was very inspired by the romance that emits from this historical place. The Holy Church of Panagia Chrysafitissa was chosen to bless the newlyweds, in a dreamy and ornate Venetian-style setting, just right for the location.
The highlight and most stunning part of the wedding was the chapel located inside the fortress, towards which the guests and the couple had to walk through the cobblestone alleys. Strolling along the cobbled paths amid mansions and ruins, the bride was escorted to the church by her loved ones and wearing her total white wedding gown looked like a medieval princess. Beautiful natural flower arrangements and a floral circle shaped arch lined the way to the altar, where the couple exchanged eternal vows. An old tree, a trademark of the area, was transformed by Anna-Maria Rogdaki with fabrics, floral bouquets and candles and impressed everyone.
The reception that followed at the Petra Estate had a vintage charm in the tones of gold and burgundy. Eaves, flowers and fruits created incredible compositions so that their photos rightly stood out and were admired on social media. Guests had an opportunity to take an intimate glimpse into the couple's history, which was outlined thoughtfully on displayed photographs hanging from drying lines, adding a unique personal touch to the day.
Dining on exquisite Greek cuisine and drinking delicious local wine, the bride and groom enjoyed a magnificent evening!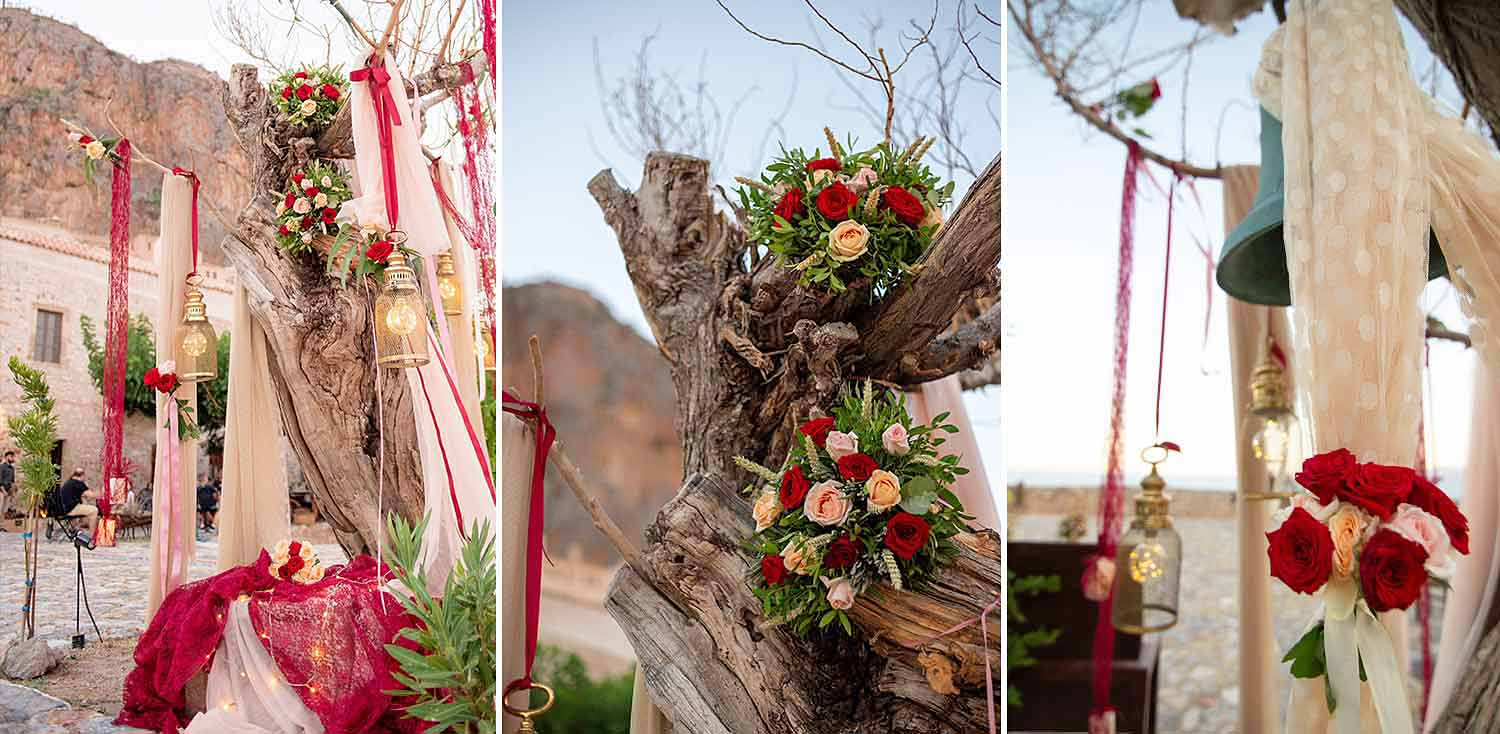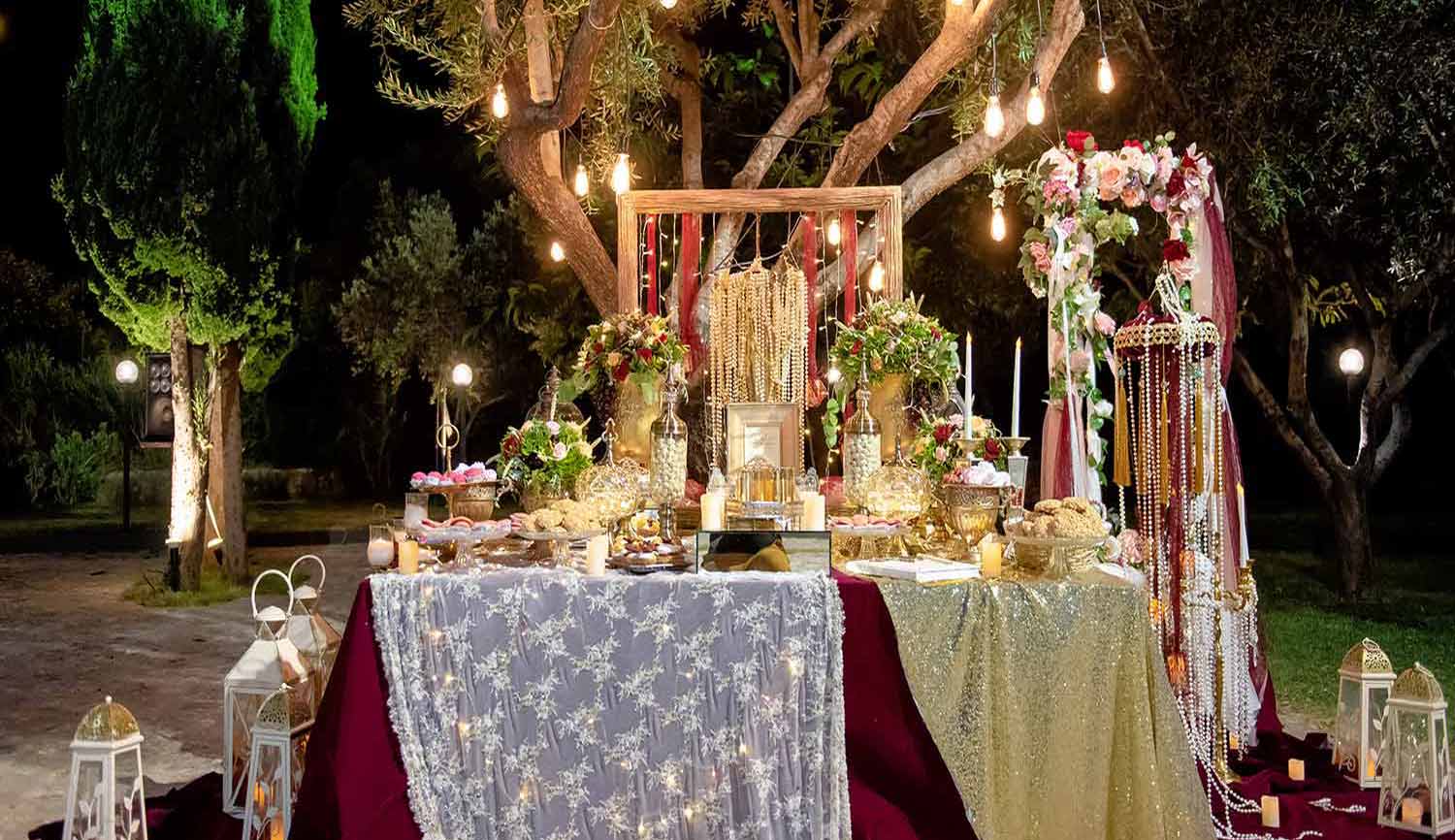 Planning: Rogdaki Events Trademark
Design: Anna Maria Rogdaki
Florals: Nick Moschopoulos
Venue: Ktima Petra
Wedding Cake: Anna-Maria Rogdaki
Photography: Stathis Halkidis, Dimitris Georgoulias, Filippos Sioupoulis, John Iliopoulos
Videography: The Lazer Cow